About Riedell Skates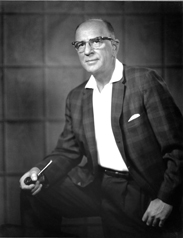 Paul Riedell and his wife Sophie founded Riedell Shoes Inc. in Red Wing, Minnesota more than 70 years ago with one goal in mind – to produce and offer only the finest quality skates available in the market. Paul, a member of both the ice and roller skating Hall of Fame, also desired to make skating available to people of all ages and abilities by creating comfortable and affordable skates that still incorporated the same attention to detail and quality found in every Riedell product. As time has gone by, Riedell Shoes has continued to re-invent its product lines and hire only the most skilled and professional employees in the hope of achieving the very same perfection that inspired Paul Riedell when he set out to change the skating world forever.
Through extensive knowledge of skate fitting and advanced comfort and performance technologies, Riedell Skates has assembled the most complete and sophisticated line of figure skates in the industry. Riedell currently offers affordable recreational skates that come with standard heat-activated reinforcements for a superior custom fit, high-end competitive skates former and current champions such as Kurt Browning and Johnny Weir put their trust in, and everything in between. Riedell also offers the option to build a completely custom boot designed to your exact specifications for the ultimate in comfort, performance, and style.
To ensure unmatched performance on the ice, Riedell Skates offers Eclipse Blades™ that equal the quality, beauty, and precision of Riedell skating boots. Designed and made by master craftsmen in North America, Eclipse Blades are produced using the best combination of time-honored tradition and state-of-the-art technology for the most consistent skating edges available.
In the world of roller skating, Riedell Skates has no equal. For the truly demanding skater, Riedell offers the finest quality skating boot available with a comfort level to match. Riedell also offers complete color customization on most of their roller skating boots so you can own a pair of skates that match your personality. Whether you are interested in a comfortable skate that accentuates your style, or you are looking to gain a competitive edge, Riedell has the skate for you.
As the roller skating industry has evolved, so to has Riedell. Today, with the resurgence of Roller Derby and the increasing demand for highly specialized skates, Riedell is proud to offer a wide variety of Radar Wheels™, PowerDyne™ plates, and KwiK™ bearings. These premium brands are engineered to help you skate faster, skate longer, and, as always, look your best.
In addition to providing the best products possible to skaters everywhere, Riedell Skates is also committed to making sure ice and roller rinks across the nation are stocked with high quality rental skates. By using Riedell rental skates that are founded upon durability and comfort while still retaining competitive pricing, rink operators are offering their customers a product they will surely enjoy while keeping their own costs down. The next time you are considering purchasing a line of rental skates remember, "Riedell put the 'R' in rental."
Today, Paul Riedell's grandsons Bob, Dan, Scott, and Paul Riegelman carry on the Riedell reputation of quality. Along with over 100 skilled employees manufacturing Riedell skates and a friendly and knowledgeable service staff, they continue to take Riedell to new heights. Riedell is confident you will be satisfied with whichever product you select and would like to remind you, when you are looking for the best, look to Riedell.